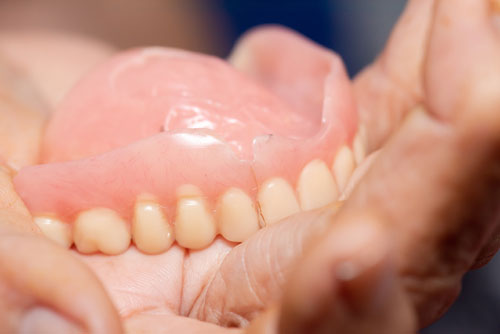 Most dentures are made from strong acrylics, but they can crack under some circumstances – strain and pressure caused by a poor fit, which gradually warps the denture under the force of your bite.
Over time, this can cause small cracks, leading to the denture's fit getting worse and the problem getting more serious.
We offer same-day repair services – please don't try to repair or alter your dentures yourself. Bring them to us, and we can properly fix them and re-fit you onsite. We want you to have your smile back as soon as possible! Contact us today for urgent denture repairs..