Dmitri Iounatanov RDT, DD, Your Denturist in North Bay, Ontario
North Bay Denture Clinic offers a wide selection in complete denture care services to keep everyone's smile looking bright and confident.
It is our goal to provide thorough and personalized care for every patient who visits our office. We work in conjunction with local dentists and dental specialists to collaboratively manage every aspect of your care. We are a member of the Denturist Association of Ontario.

We Offer Several Varieties of Custom Denture Solutions: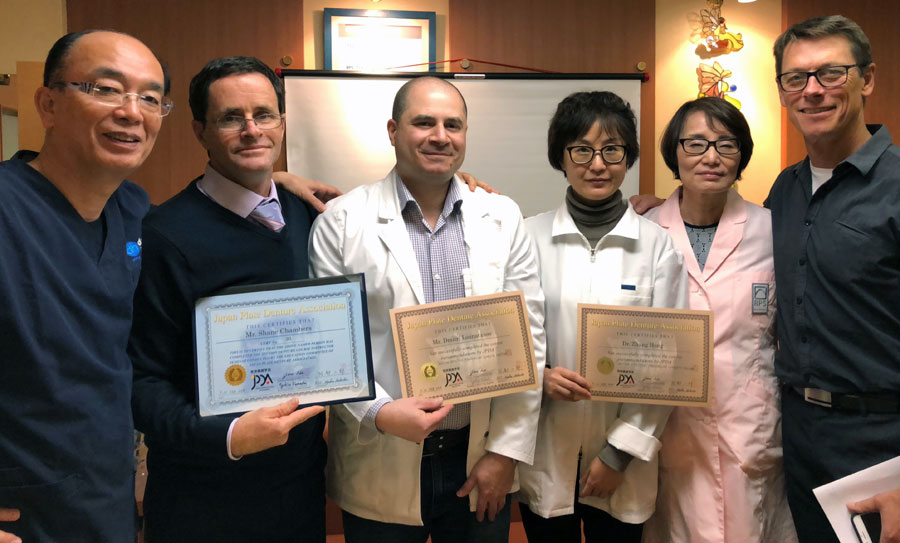 Lower Suction Dentures
Your lower dentures don't have to slip or move anymore!
Dr. Jiro Abe of Japan developed a special impression method that captures the natural shapes of your mouth, leading to an excellent denture fit that keeps your dentures firmly in place through suction.
Dmitri (3rd from left in the photo) traveled to Japan in 2018 to obtain his certification in creating Suction Effective Mandibular Complete Dentures, so he is able to offer lower suction dentures here in North Bay, Ontario. Learn more.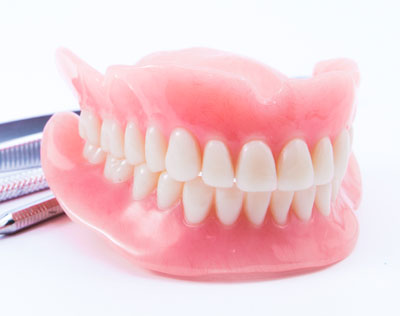 Custom Dentures
With premium personalized dentures esthetics, comfort, fit, and function combine to allow your smile to look more natural.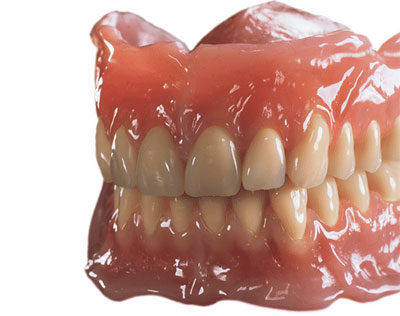 BPS Dentures
BPS dentures are the product of effective cooperation between dentists and dental technicians. The results are high quality tooth replacements for discerning patients.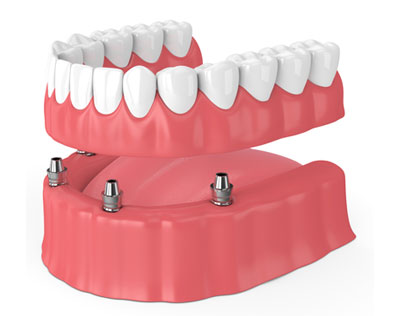 Implant-Retained Dentures
Implant retained dentures are more stable and "real" feeling than most types of dentures. Implants are a proven restoration option with a long, clinical history and an excellent success rate.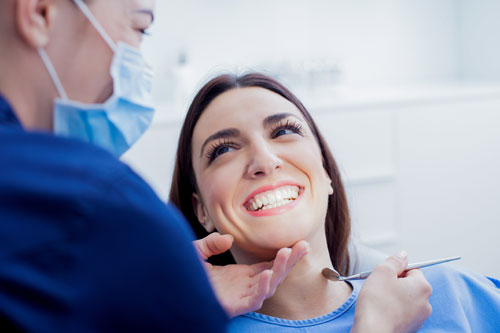 Fast, Local Bilingual Service – Complete Denture Care and More
At our office, all aspects of denture fabrication are done on site, allowing us a full control over precision and quality. We offer precision personalized full dentures, partials dentures, implant supported dentures, immediate dentures, same-day repairs, adjustments, and relines.
No Referral Needed
Visit our friendly, relaxed clinic where a referral from your dentist is not required. We encourage you to ask questions about your specific denture treatment options, during a no charge consultation.
Phone (705) 472-8300