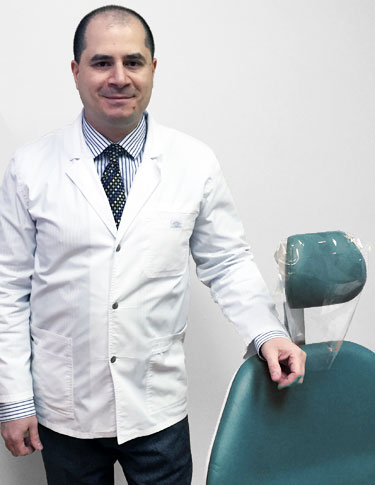 Dentures by Dmitri
Dmitri received his education and training at George Brown College in Toronto. Graduating from the Dental Technology program in 2001, and the Denturist program in 2004, he was the recipient of the A.J McGuire Memorial Award (2003), for having achieved the highest academic and clinical standing in the denturist program.
He is a member of the Denturist Association of Ontario.
The North Bay Denture Clinic opened in 1974, and Dmitri took it over in 2004. He's pleased to be able to bring you quality dentures and customer service.
Park at the rear of the building; our clinic is wheelchair accessible.
Hours:
Monday-Thursday: 9am-5pm
Friday: 9am-3pm
Contact us today for an appointment!